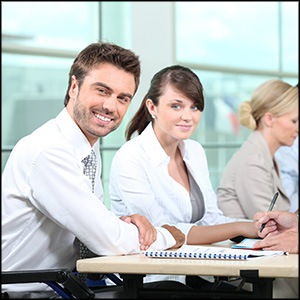 The background check reports are exceptionally quick and easy to access. These reports are clear as far as giving detailed pertinent information on a person's former address, aliases, criminal arrest and conviction history. Since we have been using the services, we have not had any issues or any need for further assistance because the system is user friendly.
– Kim J.
Grand Slam Investigations recently helped our company track down the source of an IP address. In less than an hour I had my answer.  Grand Slam has given our company immediate attention on questions for our background requirements for our company's employees as well. We are glad that they are part of our team and we cannot thank them enough for their efforts.
– Rosien W.
Grand Slam Investigations did a great job. They were quick and professional in finding out the information I needed. The investigator was very compassionate in delivering the news to me that no one wants to hear about their spouse. I am grateful for that. Grand Slam Investigations does a great job!!"
– Lisa H.
I wanted to thank you for all your hard work done in the investigation. We had a great experience with you and I can't even begin to express my gratitude and appreciation. Because of our experience, I will recommend your services to any friend in need.
– Patricia S.
We would highly recommend Grand Slam Investigations, they did a thorough job, it was done quickly and it was done right.
– T & C
The main service that we are using is background checks for new hires. This service has been very well received due to the immediate and accurate results. We have also been introduced into a new service, Integrity and Aptitude testing which has been implemented into our internal and external hiring process.
– Kari
We have recently started using Grand Slam Investigations for our background checks and have been very pleased with our transition. Questions are answered very quickly by the staff. We no longer have to worry about if people are slipping through the cracks.
– Paul
GSI is thorough, professional and innovative in their approach to investigations. GSI is insightful, diligent and a complete asset to any legal team. Simply wonderful. I highly recommend, without reservation, GSI and their services.
– Lisa Kirsch Satawa, Defense Attorney
Thanks for everything. What you do is truly amazing!
– Shannon
DJ was referred to my family by a trusted attorney to assist in proving my brother's innocence in a very unfortunate domestic incident. DJ was very professional, over communicative and found a great passion to dig even deeper than needed to uncover the truth. His thoughts and strategy proved to find information that ultimately freed an innocent man. Our family will always thank you!
– Brent
Grand Slam Investigations does the background investigations for our department. The two times we didn't listen to their recommendations, we later regretted it. They do an excellent job and have no problem asking the tough questions. They also do a thorough job documenting their findings."
– Jim Eddinger, Big Rapids Dept. of Public Safety