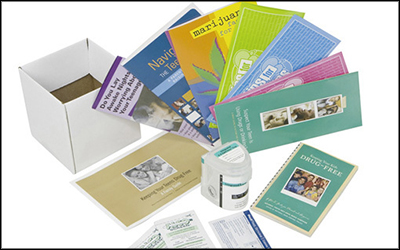 Drug abuse touches everyone in some way; and no one escapes its effects.
Our easy-to-use, effective and affordable home drug testing program helps to educate and to discourage the use of drugs in the people we love. Opening the channels of communication between parents and adolescents remains a key element in this process.
Glam Slam Investigation's home drug test provides you with detailed guidelines on how to begin, what questions to ask and discuss — and where to go next. Our program answers key questions about rights to privacy, how to handle the drug testing process, and alternative resources if home interactions do not work. It honestly tells you and your children about the harmful effects of illegal drugs and how to rise above the problem.
We pride ourselves on our test kits that are US FDA 510(K) approved for accuracy and meet the same drug cut-off levels established by the United States Department of Transportation for drugs of abuse testing. The home test kit is used to check for the presence of several commonly abused drugs, including marijuana, cocaine, ecstasy, metamphetamine and opiates.
Our comprehensive and proven in-home program includes:
1 Instant on-site drug test which detects the 10 most commonly used drugs
1 Instant Alcohol Test (saliva based and results in 2 minutes)
1 Instant Nicotine Test
Materials to educate parents on the types of drugs teens are using, signs of substance abuse and long term effects
List of local resources where you can go for help if your teen tests positive for any drug. Rehab centers, therapists, counselors and addiction specialists.
Family Pledge (Written agreement between parents and child)
Laboratory Confirmation available for any positive test
Knowledge empowers families to make decisions appropriate for themselves. By educating both yourselves and your children — and agreeing on an acceptable solution on how to handle illegal drugs — then you are one step closer to ensuring a better and brighter future for all of you.
For more information about home drug testing from Grand Slam Investigations, please contact us here or call us directly at 231.359.1555.