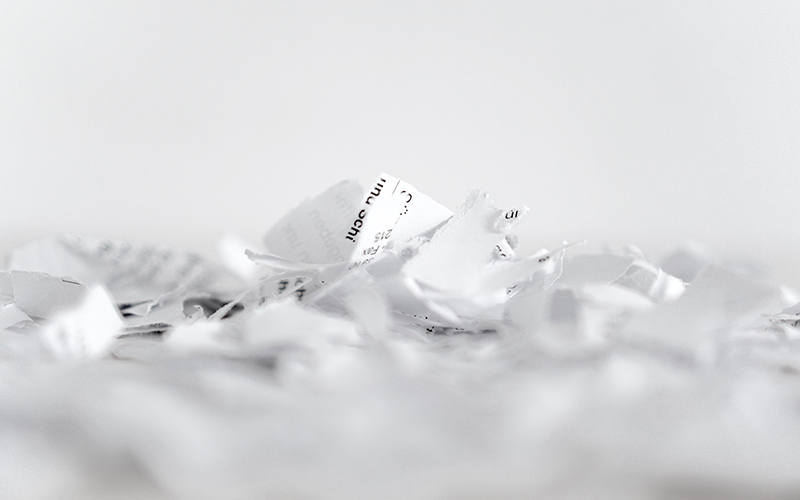 13 Jan

Nine Ways To Prevent Identity Theft

Identity theft directly affected nearly 15 million Americans in 2017. Regardless of how well you protect your personal information and think it cannot happen to you — identity theft remains a serious risk.

Unfortunately, nothing completely protects you from this quiet threat. Many individuals remain unaware that they were a victim until it is too late. Luckily, ways to reduce the risk exist.
Follow the steps below to protect your personal information:
Keep Personal Documents Secure: Store wills, trusts, tax returns, mortgage files, financial records and other important documents in a safe deposit box or in a personal safe that locks, so that your information stays in one safe place at all times.
Shred Anything Containing Personal Info: Instead of throwing papers out, shred them. Someone could easily get their hand on something you throw out, but shredding makes it harder for them.
Protect Your Social Security Number: Just like any other personal documents, keep this card safe. Putting this in a lock box along with any other important personal information ensures its safety.
Protect Your purse and wallet at all times. Setting your purse down somewhere and forgetting about it happens more often than people think. Being extremely cautious of that is essential to the safety of not only your personal items, but your identity as well.
Never Reveal Info to Unverified Sources: This includes over the phone or via email. Anyone could call you asking for your personal information, so asking for verification never hurts. You don't want to give any information to someone who shouldn't possess it.
Monitor Online Accounts: It is of great importance that you check your accounts frequently. The quicker you catch any fraudulent activity, the better.
Limit Online Sharing: Sharing too much personal information online backfires quickly when it falls into the wrong hands.
Use Credit, Not Debit: When making an online or offline purchase, using credit cards reduces the risk of someone stealing all of the money from your checking account. Most credit card companies will assist you in fighting fraudulent purchases on your card.
Set Tough Passwords That Change Often: Choosing the right password is essential to the safety of your identity. Never choose something that includes personal information others can find. Also, changing passwords frequently reduces your risk.
Simply using common sense and taking small precautions with your personal information lowers your chances of facing identity theft.
For more information on preventing identity theft from the experts at Grand Slam Investigations, please contact us here or call us directly at 231.359.1555.